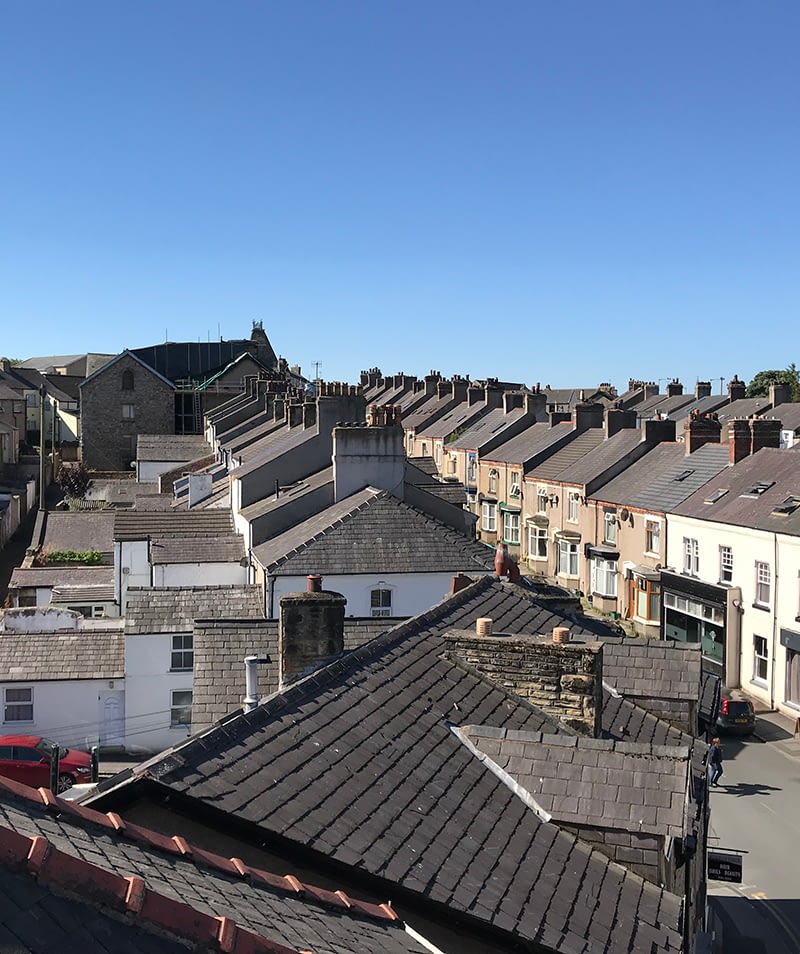 10.09.2018
Why use a local Surveyor?
If you were to type 'Surveyors firms' into Google you would be faced with thousands upon thousands of results. Even if you narrow your search to only include Chartered Surveyors, there will still be thousands of results to choose from – from large UK-wide practices through to small regional firms.
With so many firms to choose from, how do you go about picking one? Aside from opting for a Chartered firm that is regulated by RICS, our second piece of advice would be to select one that is local to you. There are many reasons why this is a preferable option. Here are just a few…
Unlike other professions, local knowledge really can make a difference when it comes to surveying and valuation services. A local Surveyor will, for example, know the construction details of the properties in the area, which can vary from region to region. For example, some areas will have local construction materials that have been typically used for building – such as stone that was quarried nearby. A Surveyor that has undertaken assessment works of other similar properties in the area will know and understand the potential issues that may occur with a particular type of construction material as they will have seen and encountered these before.
Property values can be all about the location. Within the same town or village, property valuations can vary dramatically depending on how sought after the particular street or 'end' of town the property is situated in.  Through working on the same "patch" regularly, a local Surveyor will have this knowledge at their fingertips and also have an understanding of trends in the local market and knowledge of sold prices from recent sales that have gone through. All of this is likely to improve the accuracy of a Surveyor's valuation report.
A local Surveyor is likely to have more 'insider' knowledge – for example, of upcoming infrastructure projects – e.g. new road such as the recent M6 – Heysham link road, new housing estates that are in the offing, redevelopment projects that may improve certain areas of a town / city, or where a university is booming. Anything along these lines can have an impact on property prices in the locality and having that local insight means that this can be factored into a Surveyor's valuation report.
Property values can be heavily influenced by demand and supply and in any one locality, there can be under or over-supply of a certain category of property. A local Surveyor will know where there is a lack of certain properties (e.g. bungalows) or where there is an abundance of a certain type of property (e.g. terraced housing or apartments) and can utilise this information in relation to the value of a client's property.
Unfortunately, some areas are blighted by geographical or geological features that through no fault of a property owner, may adversely affect a property valuation.  For example, certain areas are known to have poor ground (e.g. sandy ground), some areas have a greater risk of subsidence due to coal mining, some parts of Lancashire have a risk of Radon gas from the ground (e.g. parts of the Ribble Valley), and there are several areas that fall into flood boundaries or are categorised as being 'at risk' (this is particularly pertinent to Lancashire property owners following the flooding in 2015). A local Surveyor will have a good level of understanding of the risk and will be able to utilise and give consideration to this in any report they are instructed to undertake.
Local regional firms by their nature will be smaller in size than large UK-wide Surveying practices. Using a small-medium sized firm will often give you better customer experience – not only in terms of the report that is produced (which will often be more bespoke following an inspection of the property) but also if you use a local firm, you will usually have the ability to speak directly to the Surveyor at the time of instruction or to clarify any aspects after you have received the report. You might find it much more difficult to do this if you have to firstly navigate a corporate call centre, with a bigger national firm.
Many clients that use the services of a Surveyor might need to have works of some sort undertaken on their property. Local Chartered Surveyors will have knowledge of reputable tradesmen and will be able to point clients in the right direction depending on what it is that needs addressing. Clients often find this invaluable.
Whatever you need to instruct the services of a Surveyor for, be it a Valuation Report on a residential property, a Building Survey Report on a commercial building or any other service, using a local Chartered Surveyor has many advantages.
For more information or to obtain a quote from us, please get in touch.
BACK TO NEWS